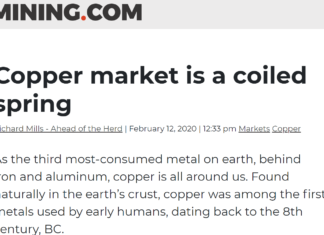 "Right now the copper market is suffering a little due to the coronavirus and trade wars but we expect these to be temporary phenomena. All it means is a delay on the inevitable copper surge that is coming – when trade impediments are solved and the coronavirus is contained, hopefully eradicated, expect copper prices to burst higher like releasing a coiled spring."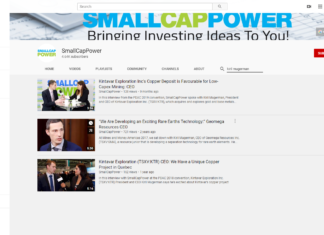 "Basically, we have a unit of rock that is a kilometer by 400 meters. With the new model, we had to start plugging in holes to test this theory and this press release gives the first six holes from this model. They all hit several of those layers being mineralized with a gap of non-mineralized material in between them, which is perfect because you don't want to mine the whole thing. You don't want a huge mill -- you want a smaller mill, smaller capex. That's what everybody is looking for right now -- smaller projects, smaller capital cost, less capital intensive projects. The main hole from this press release is 53 meters of 0.53% copper. That is basically half a percent copper from surface, which is great. It gives you an opportunity to start seeing how a starter pit in this area can form."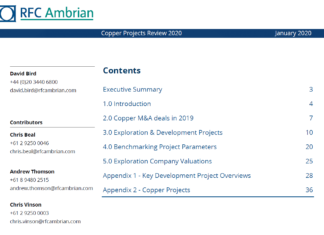 M&A opportunities limited: However, we also showed that the opportunities for M&A were limited because: many copper companies that are potential takeover targets have difficult shareholding structures; the number of quality asset disposals from existing copper producers is likely to be a lot lower than in the past; and there are a limited number of late-stage development copper projects with resources of greater than 3.0Mt contained copper that are likely candidates to be acquired.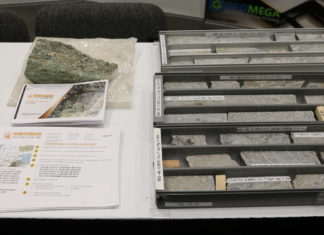 Thanks to Cambridge House for organizing the 25th annual Vancouver Resource Investment Conference. It was our pleasure to exhibit alongside GeoMegA Resources. Congratulations to Cambridge House for another successful event. Well done! See pictures of our booth in a quiet moment on the morning of the first day before the conference opened.